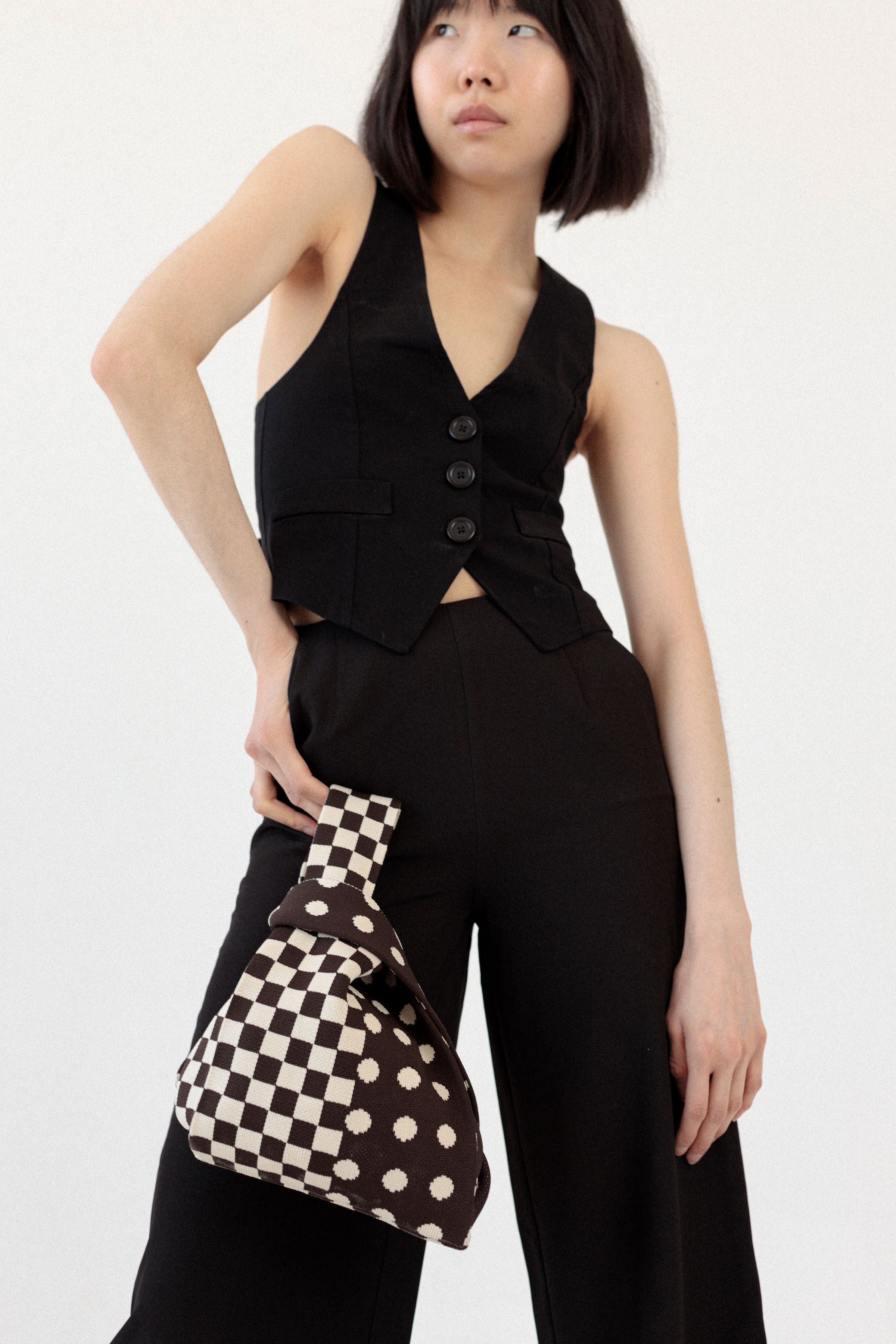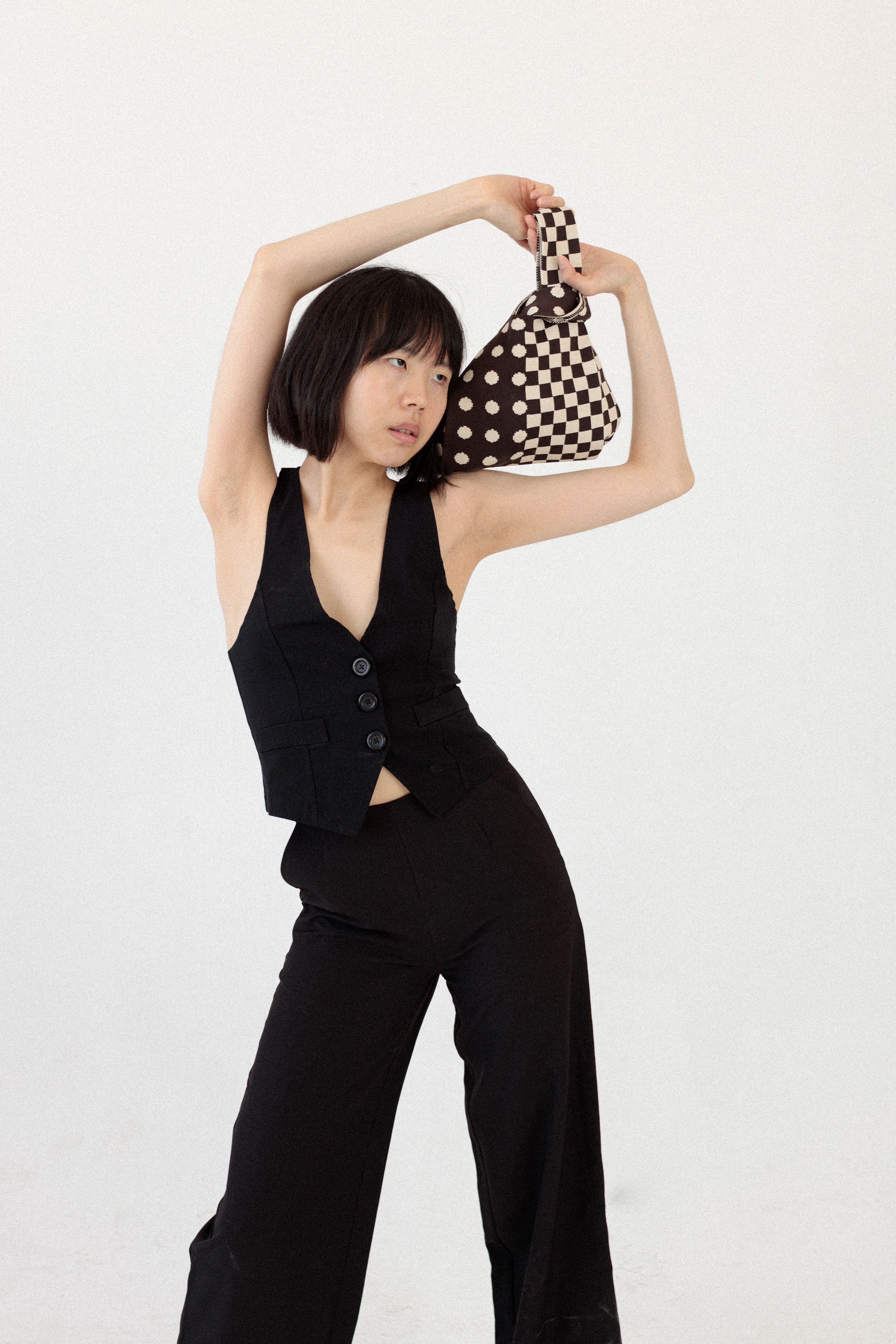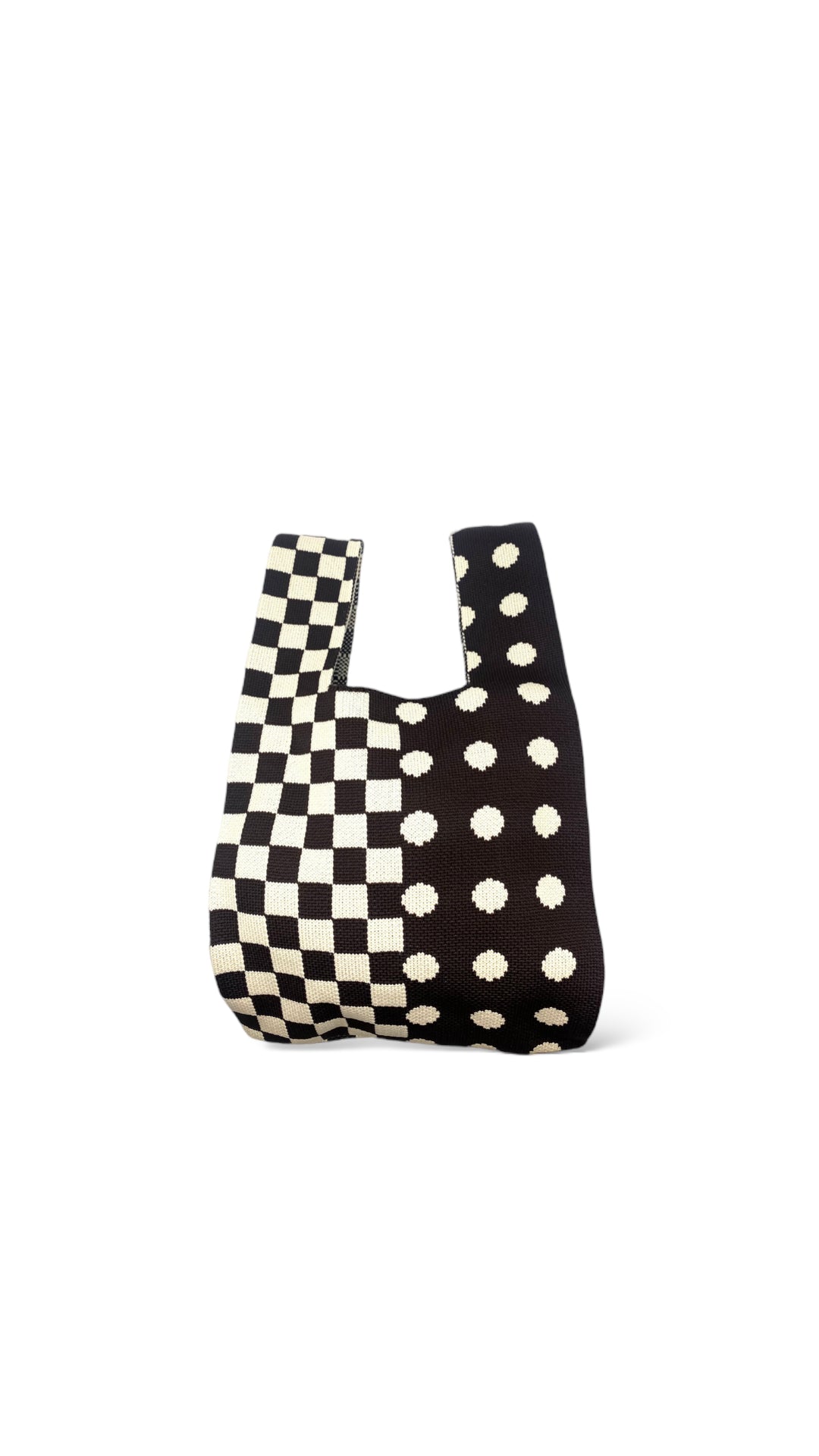 Description
How to Handle
Product Details
Who am I today? Who gives a sh*t. Let's rock and roll baby. This tough tootsie paves her own path and rides till the break of dawn. Don't like her ways? She couldn't care less.
Mixed Emotions doesn't see everything so black and white. This baby is tonal, brown and off-white.
These delicious little dumplings can stuff a lot more in than you'd think. Just like you, they're incredibly durable, strong and can handle a shit ton. 
CLOSE YOUR BAG feed one handle through the other and pull.
THE KNOT METHOD Twist one handle inwards towards the bag and then feed the other handle through the twisted handle.
A tighter closing to keep your belongings securely inside.


Perfect for holiday travel, the knot bag is incredibly compact yet expandable. She lays flat in your suitcase when empty, yet can hold a surprising amount of baggage (both physical and emotional).
DIMENSIONS
SMALL
Width - 8 inches
Length - 14 inches
Strap length - 5 inches

LARGE
Width - 10 inches
Length - 20.5 inches
Strap length - 8 inches
MATERIAL
Polyester