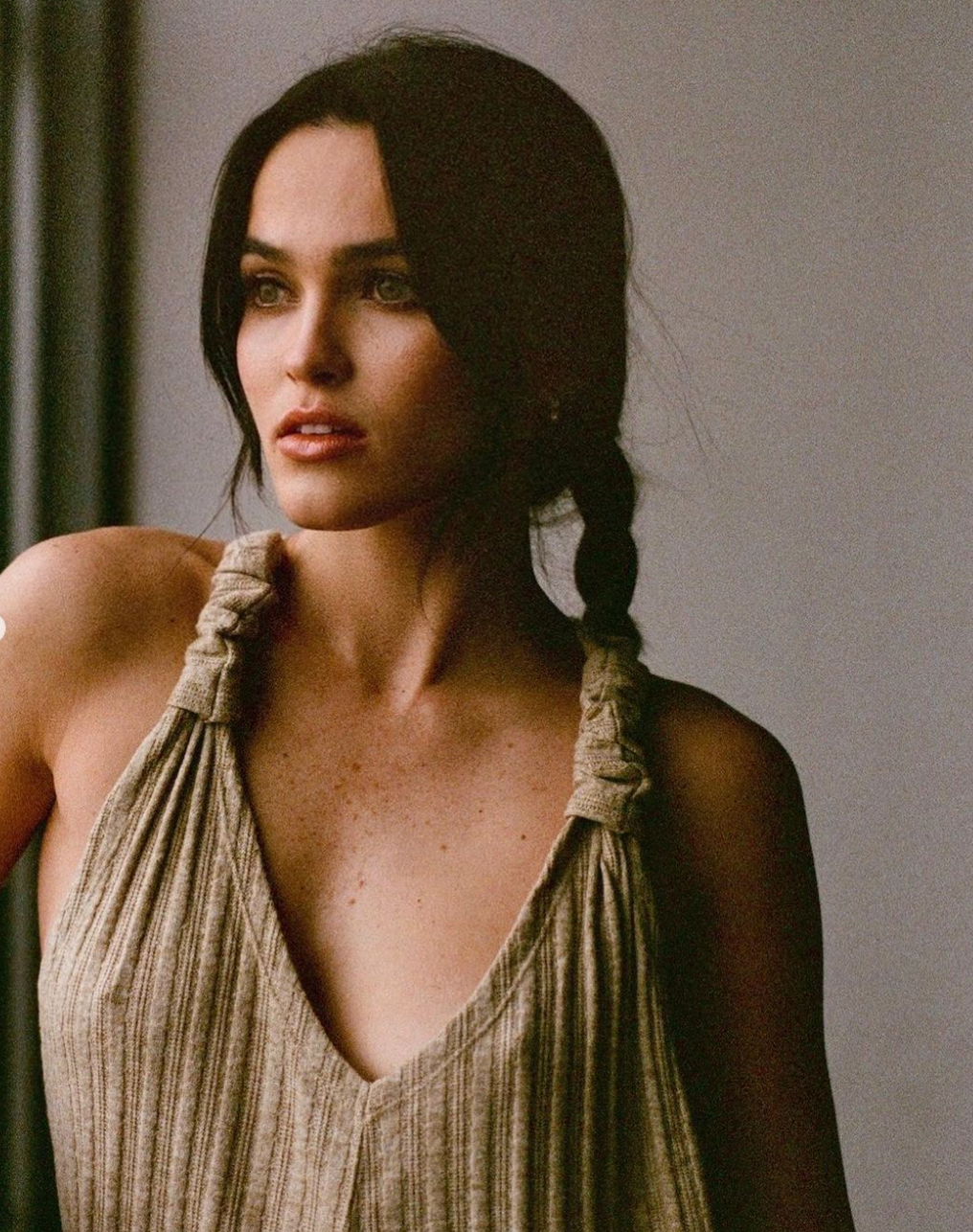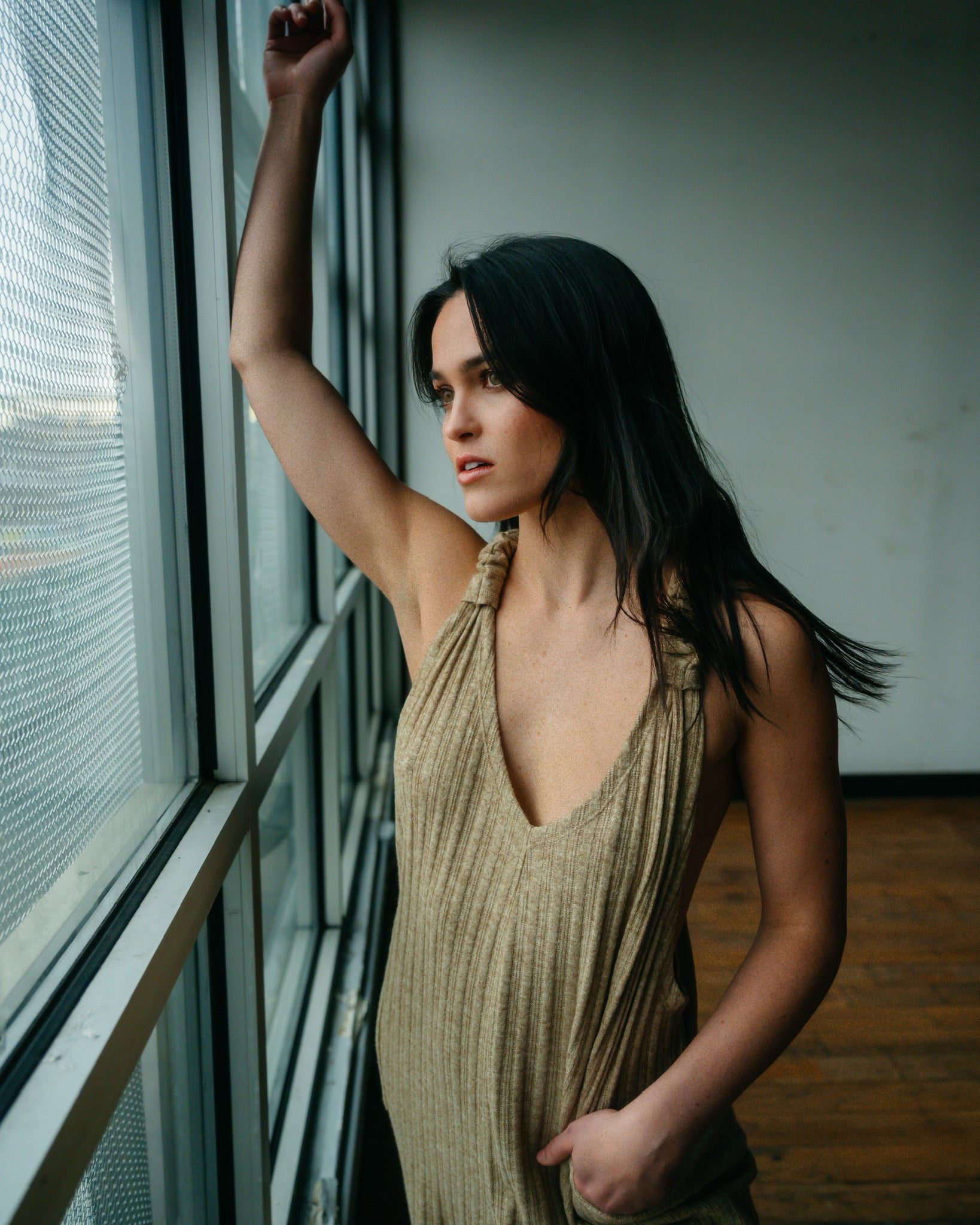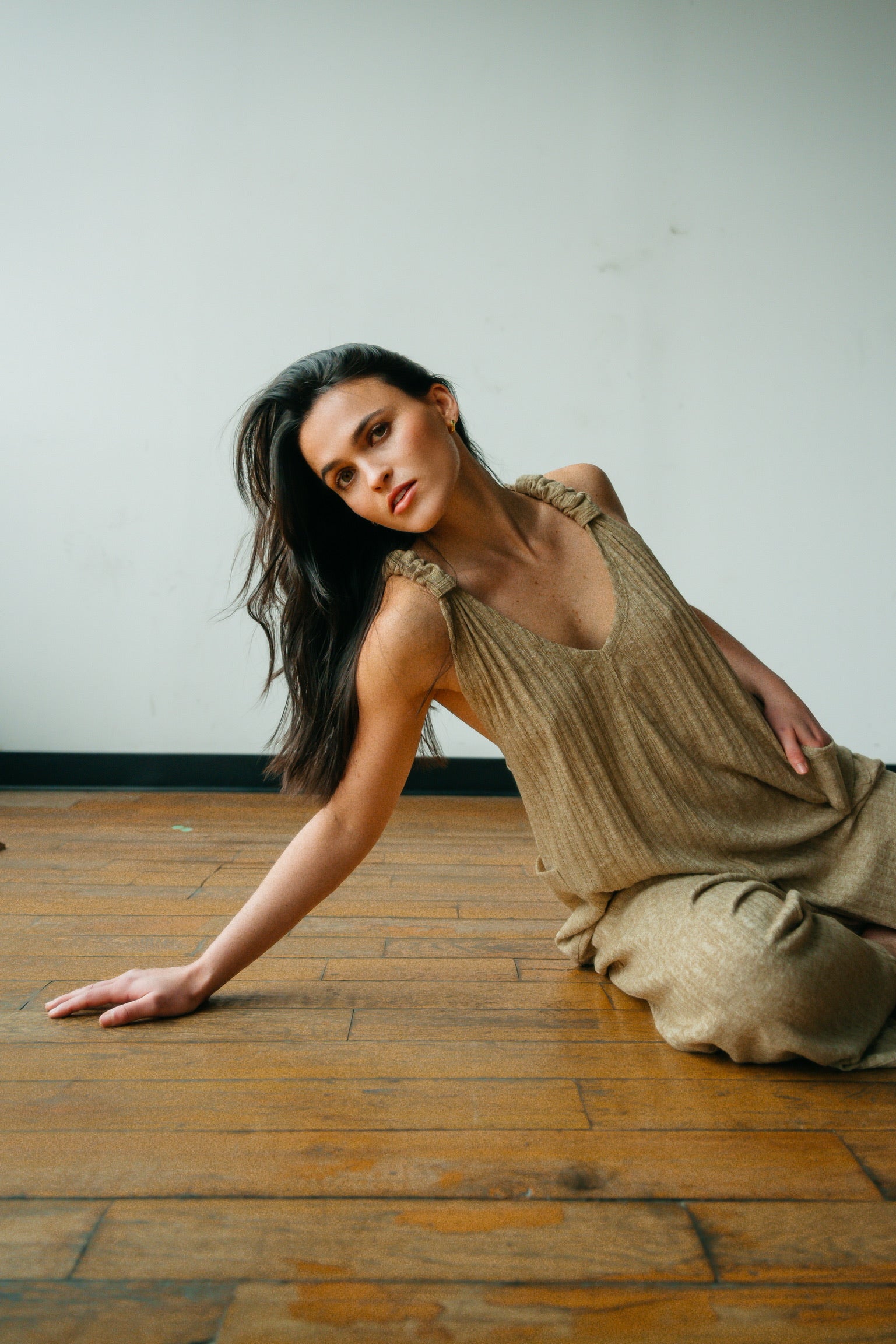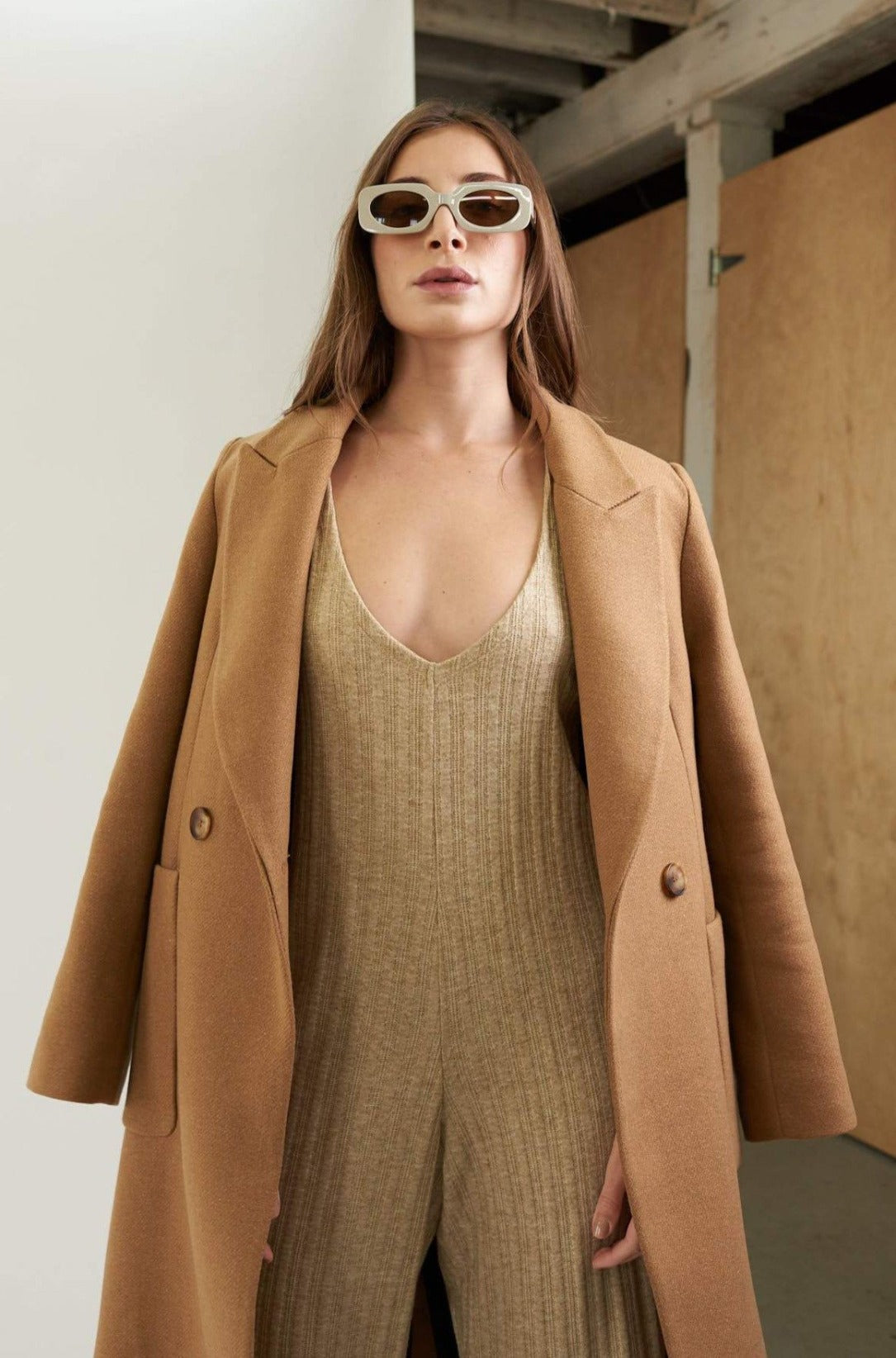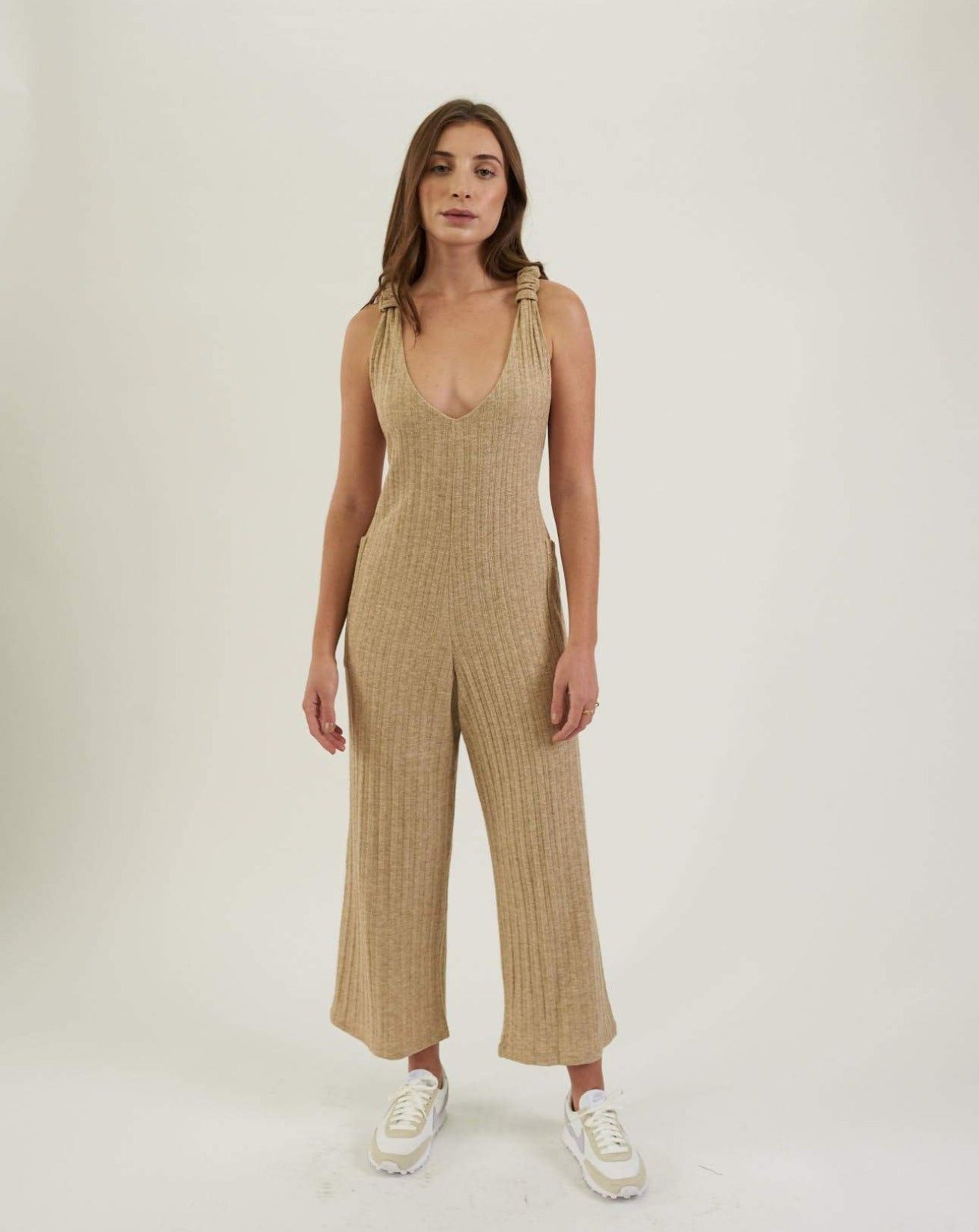 Description
Ribbed Knit's comfortable relaxed fit and soft, stretchy fabric makes this jumpsuit perfect for lounging in, heading out, throwing over a bathing suit or in your luggage for your travels.
Every Suit is delivered in a reusable travel pouch.
How to Wear
OUR SIGNATURE SCRUNCH
Adjust the Style Move the two Front Scrunches on your Suit's shoulders to alter the shape and style of your jumpsuit

Adjust the Fit Move the Back Scrunch all the way up for a loose fit. Move the Scrunch all the down for a tighter cinched waist


REVERSIBLE
Wear your jumpsuit Forwards for a V neck
Wear Backwards for a raised, rounded neck
Sizing
This jumpsuit is made to fit loose with 3/4 length cropped pants.
Stay true to size for a loose fit.
Size down for a slimmer fit.
Size up for a looser and longer fit.
SIZE DIFFERENCES
There's a 1-2" difference between each size in: body width, torso length and hem length

The main difference is felt in the Torso length - the measurement from your shoulders to your hips and crotch
Handle & Care
RESPONSBILE CARE
I'm not needy till I am. Re-wear me till I'm screaming for a wash to extend my lifetime and protect the planet.
Turn inside out. Hand wash or machine wash cold on delicate.
Lay flat or hang dry (fold the Suit over a hanger from the waist to avoid stretching).
DETAILS
Deadstock fabric | 50% Rayon, 25% Nylon, 25% Polyester
Best thing that ever happened to my closet!!
I'm totally in love with the suit and everyone asking from where it is :) I really like that you can style it in so many ways and also wear in the cold and warm weather. Definitely gonna become my number one outfit when traveling because you can literally make few looks with one suit.
5 stars isn't enough!
15/10 recommend! I wear a size 16 and was hesitant to purchase the XL because I wasn't sure how it would fit my curves. LET ME TELL YOU that I live in this jumpsuit! Pair with just a sports bra in the summer, and in the fall a turtleneck and leggings under.
will be living in it
Great suit! I am traveling for 3 months and this will be worn multiple times a week. Can be dressed up, down and is so super cozy.
Best gift to give p.2
proof is in the pudding folks. I give credit to where its due - great product Board!
The best
Obsessed with all the rib knits!
COST PER WEAR
The ROI on this baby is high!
Here's the cost break down of how much you'll pay every time you wear this Suit for one year. We did the math for you (USD).
Indisicive?
VERSATILE WEAR
We love maximizing efficiency while having options to suit our many moods. Like most of our pieces, this Suit is adjustable for prime optimization.
THE SCRUNCH
Move these babies around to adjust the shape and fit of your Suit.
REVERSIBLE
Move the Back Scrunch all the way to the Front, so all 3 Scrunches are stacked.
Put your Suit on Backwards for a raised, rounded neckline.